Team
Top Tech Automotive is pleased to introduce the team responsible for making ours the best auto repair shop in Billings. Our company is dedicated to ensuring customers leave satisfied and knowing our technicians completed their automobile repair or service correctly. Top Tech Automotive strives to hire only the best auto mechanics in Billings. Our technicians and rebuilders are professionally trained, ASE Certified, and attend various training seminars and classes to keep up with constantly changing automotive technologies. Click on any team member listed below to learn more about the wonderful staff working at Top Tech Automotive in Billings Montana Please feel free to
request a price quote
or
schedule an appointment
at any time using our online forms.
Billings
Rob
Technician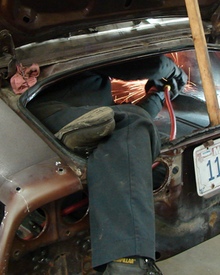 I work at Top Tech where we do a quality job and a quality repair. We have good customer service. We are friendly and courteous to all customers that come through the door.
Billings
Darin Shaw
Shop Manager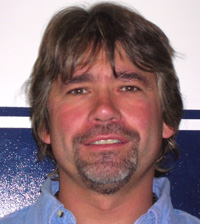 Ever since I was a small Boy, I have always had the knack for figuring out how things operate---sometimes with my parents disapproval! I have always liked muscle cars (Mopar's the most), 4-wheel drive trucks (lifted of course) and fabrication! My Father taught Me a lot when I was young, by the time I was 15 I had rebuilt my Roadrunner's engine and was on my way to becoming a Master Technician! In High School I learned how to weld, design and fabricate items from raw steel---which has helped so much in my field! I went to Wyoming Tech in 1986, Graduating with a Degree in Automotive and Diesel Technology! I have worked in many different types of repair facilitys both large and small, gaining a huge base of knowledge from the "Old Guys!"---which I have now become! I haven't always been able to do it all, but I knew that if I was going to be successful I would have to listen and learn from those who had been around the block! I've been a Master Technician since 1990 and have recertified twice now. In the mid 90's I decided that I would have to open my own repair facility after finding that the Dealerships were not the answer I was looking for! So in 1999 Corinna (My Wife!) and I opened our new facility "TOPTECH AUTOMOTIVE" offering our customers the areas best base warranty of 2yrs 24,000 miles (PARTS AND LABOR NO B.S!)! Most any shop can Warranty the repair for 6 to 12 months, but to cover the repair and parts for a full two years takes skill and knowledge! PERIOD! I have taken a lot of pride in this and have shown that by taking the time to properly diagnois, listening to the customer, having the proper tools and equipment, information and data for properly repairing the vehicle, hiring quality personnel and continually upgrading and reinvesting to keep up with the changes----WE CAN COVER ANY REPAIR FOR A FULL TWO YEARS! In less than eight years we have gone from a one hoist shop with 2500 square feet to a multi location facility with 11 lifts and over 10,000 square feet!
Kyle Lawler
Technician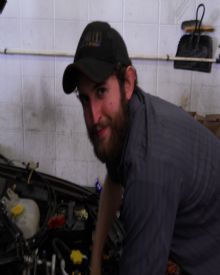 Kyle is one of our certified techs at Top Tech West.
Jeff Kukes
Technician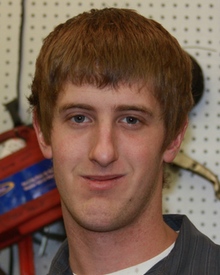 I started working on cars when in was in highschool and decided I enjoyed it enough to go to college for it. I graduated about a year ago with an associates in automotive technology from MSUB-COT and just became ase certified this spring. I enjoy my job and will continue to better my knowledge and experience in the field for the rest of my career.
Top Tech Automotive
1270 Lockwood Rd., Billings, MT
Driving Directions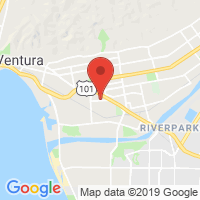 Weekdays:
8:00 AM to 5:00 PM
Closed Weekends
70 25th St. W, Billings, MT
Driving Directions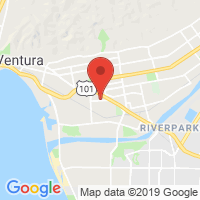 Weekdays:
8:00 AM to 6:00 PM
Saturday
8:00 AM to 4:00 PM
Cost Cutting Offers

Top Tech Warranty

Auto Repair Financing

Ask the Experts