Share a Review
Top Tech Automotive
1270 Lockwood Road, Billings, MT
Driving Directions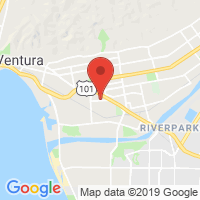 Weekdays:
8 AM to 5 PM
Closed Weekends
70 25th Street W, Billings, MT
Driving Directions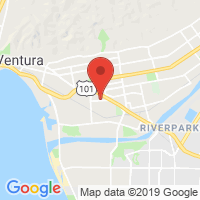 Weekdays:
8 AM to 6 PM
Saturday
8 AM to 4 PM
TESTIMONIALS
I would recommend Top Tech to anyone in need for their vehicle maintenance to down and out total fixings! This place stands by their work and definitely gets the job done! Thank you Too Tech!
I have been going to Top Tech for over 6 years now and those guys have always taken care of whatever I have ever needed!
Marie Dumler
Billings Montana
They were all very professional from the beginning to end!
Morgan Tait
Billings Montana
The facility did exactly as I asked, took there time and made me feel very appreciated.
Jeramy Soto
Billings Montana
Top Tech is the best service, mechanic staff, and owner that I've ever dealt with.
Amy Simpson
Billings Montana
Our RV got stuck in reverse just outside of Billings. Darren from Top Tech came out, identified the cause of the problem and did everything he could to help us get back on the road. We really appreciated their above and beyond service!
Alan Orr
Fremont California
I would NOT trust any other shop in the entire country.
Matt Drinkwalter
Billings Montana
As always it was excellent service. I would recommend this service provider to everyone I know and people who ask.
Fran Barnett
Billings Montana
I love Top Tech and I trust them to provide excellent service on my car.
Sonja Miller
Billings Montana
I have never experienced such great customer service in my life.
Linda Mitchell
Stillwater Minnesota
SPECIAL OFFERS
$49.99
A/C Performance Inspection
Stay cool Billings with an automotive air conditioning check.
$15 Off
Automotive Battery Offer
Save today on high-cranking performance automotive batteries.
FREE
Free Battery Check
Don't Get Stranded by Dead Car Battery
Up to $25 Savings
New Customer Offer
New Top Tech Automotive customers can save up to $25 off any service or repair.
$10 OFF
Scheduled Manufacturer Maintenance Service
Keep your vehicle running great with a scheduled manufacturer maintenance service.
$49.99
Standard Oil Change
Complete vehicle oil change with new filter and up to 5 quarts of oil.
$100 OFF
Transmission Rebuild Offer
Save $100 off any Transmission Rebuild