Billings MT

Automotive Rock Chipping

No matter how hard we all try, our cars get nasty rock chips from time to time. These chips are especially damaging, as rock chips go all the way down to bare metal, unlike contaminants that slowly eat away at your paint. Rock chips allow moist air instant access and can lead to paint peeling and surface rust.

What do you do with them though? If you would like to learn more about fixing your rock chips, come by Top Tech Automotive for a free estimate on repair. We will work with you for the best repair at an economical price.
Top Tech Automotive
1270 Lockwood Road, Billings, MT
Driving Directions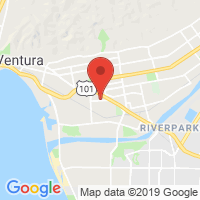 Weekdays:
8 AM to 5 PM
Closed Weekends
70 25th Street W, Billings, MT
Driving Directions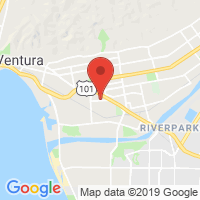 Weekdays:
8 AM to 6 PM
Saturday
8 AM to 4 PM
TESTIMONIALS
I have never experienced such great customer service in my life.
Linda Mitchell
Stillwater Minnesota
I have been going to Top Tech for over 6 years now and those guys have always taken care of whatever I have ever needed!
Marie Dumler
Billings Montana
I would recommend Top Tech to anyone in need for their vehicle maintenance to down and out total fixings! This place stands by their work and definitely gets the job done! Thank you Too Tech!
Top Tech is the best service, mechanic staff, and owner that I've ever dealt with.
Amy Simpson
Billings Montana
They were all very professional from the beginning to end!
Morgan Tait
Billings Montana
Excellent work, considerate personnel, highly recommend to friends and relatives.
Edward Kopanski
Billings Montana
I love Top Tech and I trust them to provide excellent service on my car.
Sonja Miller
Billings Montana
Our RV got stuck in reverse just outside of Billings. Darren from Top Tech came out, identified the cause of the problem and did everything he could to help us get back on the road. We really appreciated their above and beyond service!
Alan Orr
Fremont California
The shop fixed my A/C Compressor and off I went down the road. Very good service.
Boyd Davis
Hopkins South Columbia
After my accident my car looks better than it did before. Anything I asked for the team at Top Tech did for me. The service was awesome! I would highly recommend them to anyone.
Kandiss Dowdell
Red Lodge Montana
SPECIAL OFFERS
billings best auto repair offering travelers up to a 100.00 discount
billings best automotive & truck repair, where we treat you like family
in your time of need. let the professionals at top tech get you back on the road without delay!
billings automotive inspection
automotive vehicle inspections are a must anymore, let top tech automotive inspect the vehicle prior
be smart and get that used vehicle inspected prior to purchase, its not worth the gamble, it could instantly cost you thousands if not!!!
billings transmission replacement & repair
toptech offers the best option for your transmission replacement or repair needs.
our money saving offer will help take the sting out of the cost to repair your car or truck.
billings automotive free towing!!!
free towing on repairs over $400.00
take the stress down a notch with this money saving offer.
billings automotive clutch repair
our automotive clutch repair comes with our 3yr 36,000 mile warranty
having a clutch go down for the count is a stressful situation let the experts at top tech take the load off your shoulders & get you up and running again
save 35.00 on a new thermostat
money off your next thermostat replacement
is your heater not getting hot anymore and the engine is running cold, let top techs experts get your car running at a proper temp & your heater keeping you warm this winter
billings automotive water pump replacement
have a leaky & or noisy water pump? have our specialist take care of your problem while saving $!!
winter is coming and that little leak that you have now is about to explode, save a lot of money and have the experts at top tech replace your leaking water pump with a premium new water pump.
billings automotive universal joint replacement
$25.00 off your universal joint replacement here at top tech automotive
tired of hearing the click, squeek & or clunk of your vehicle when put into gear? then come in to top tech, have our specialists replace the worn out joint as needed.
billings automotive cv shaft replacements
top tech offers $20.00 off one cv shaft replacement & $50.00 for both!!
is the noise when turning in your front wheel drive vehicle becoming so loud it scares you? then come in and have the experts replace them and get you back on the road in no time!
billings automotive ball joint replacements
up to $100.00 off your next ball joint replacment here at top tech automotive!
hearing a lot of clunks and noises from the front of your vehicle? scared to look? no problem come in and have our experts replace those worn out joints as needed.
billings automotive fuel pump and filter replacements
*fuel pump replacement special* $50.00 off when installing a new fuel pump and filter
winter is coming and that hard start is just going to get worse, crank & no start then it starts on the next try! let our professionals take care of the headache and you get to save some money at the same time.
billings college student discount
toptech is a leader in auto repair in the billings area, we are happy to help those going to school
msu, city college, charter college & rocky students save $$$$ on your repairs.