Rob - Technician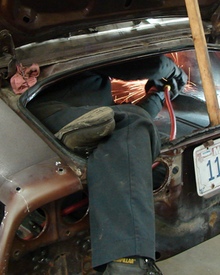 I work at Top Tech where we do a quality job and a quality repair. We have good customer service. We are friendly and courteous to all customers that come through the door.
Trusted Reputation
CONTACT US
Top Tech Automotive
1270 Lockwood Rd., Billings, MT
70 25th St. W, Billings, MT
Special Offers
FREE
Check Engine Light Offer
Check Engine Light On? Get a Free Inspection!
View Details
Expires 2/13/2020


Quick connections
Cost Cutting Offers

Top Tech Warranty

Auto Repair Financing

Ask the Experts