Jeff Kukes - Technician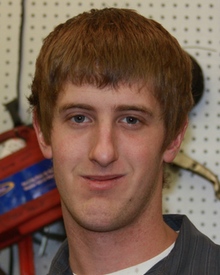 I started working on cars when in was in highschool and decided I enjoyed it enough to go to college for it. I graduated about a year ago with an associates in automotive technology from MSUB-COT and just became ase certified this spring. I enjoy my job and will continue to better my knowledge and experience in the field for the rest of my career.
Trusted Reputation
CONTACT US
Top Tech Automotive
1270 Lockwood Rd., Billings, MT
70 25th St. W, Billings, MT
Special Offers
FREE
Check Engine Light Offer
Check Engine Light On? Get a Free Inspection!
View Details
Expires 2/13/2020


Quick connections
Cost Cutting Offers

Top Tech Warranty

Auto Repair Financing

Ask the Experts